3850 Pieces Asst. Bolts Nuts and Washers M4 to M12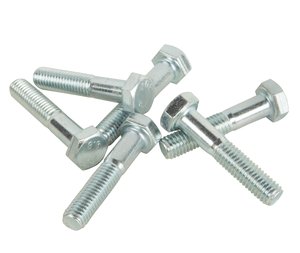 Availability:
Shipping: Leaves Indianapolis warehouse within 1 business day
*This is not a standard fastenal.com product
Fastenal Part No. (SKU):

99007

UNSPSC :

Manufacturer:

Category:

Fasteners > Fastener Assortment Kits > Bolt Assortment Kits
In-stock Alternative Products
Loading products, please wait.
Product Details
Bin Device Part Number:

63001

Contents:

(3850) Assorted Hex Cap Screws, Nuts, Washers, Fastenal Bolt Gauge

Contract Catalog Item:

Y

Finish:

Zinc

Grade:

Class 8.8

Material:

Steel

Model Compatibility:

Use in conjunction with 40 hole bin 63001 and insert card 9701915

Number of Pieces:

3850

Size:

M4-0.7 - M12-1.75

System of Measurement:

Metric

Type:

Bolts, Nuts, and Washers Kit

Product Weight:

77 lbs.

Notes:

Use in conjunction with 40 hole bin, sold seperately. Labels part number 9701916. Also comes with FNL Bolt Gauge PN 63151.

38522 - M4-0.7x10mm 8.8 DIN 933 FullThd Z HCS - 100
38524 - M4-0.7x16mm 8.8 DIN 933 FullThd Z HCS - 100
38525 - M4-0.7x20mm 8.8 DIN 933 FullThd Z HCS - 100
38526 - M4-0.7x25mm 8.8 DIN 931 PrtThd Z HCS - 100
38527 - M4-0.7x30mm 8.8 DIN 931 PrtThd Z HCS - 100
38564 - M6-1.0x16mm 8.8 DIN 933 FullThd Z HCS - 100
38565 - M6-1.0x20mm 8.8 DIN 933 FullThd Z HCS - 100
38567 - M6-1.0x30mm 8.8 DIN 931 PrtThd Z HCS - 100
38569 - M6-1.0x40mm 8.8 DIN 931 PrtThd Z HCS - 100
38571 - M6-1.0x50mm 8.8 DIN 931 PrtThd Z HCS - 50
38616 - M8-1.25x25mm 8.8 DIN 933 FullThd Z HCS - 100
38617 - M8-1.25x30mm 8.8 DIN 933 FullThd Z HCS - 100
38619 - M8-1.25x40mm 8.8 DIN 931 PrtThd Z HCS - 100
38621 - M8-1.25x50mm 8.8 DIN 931 PrtThd Z HCS - 100
38623 - M8-1.25x60mm 8.8 DIN 931 PrtThd Z HCS - 50
38656 - M10-1.5x30mm 8.8 DIN 933 FullThd Z HCS - 50
38658 - M10-1.5x40mm 8.8 DIN 931 PrtThd Z HCS - 50
38660 - M10-1.5x50mm 8.8 DIN 931 PrtThd Z HCS - 50
38662 - M10-1.5x60mm 8.8 DIN 931 PrtThd Z HCS - 50
38664 - M10-1.5x70mm 8.8 DIN 931 PrtThd Z HCS - 25
38706 - M12-1.75x30mm 8.8 DIN 933 FullThd Z HCS - 25
38708 - M12-1.75x40mm 8.8 DIN 933 FullThd Z HCS - 25
38710 - M12-1.75x50mm 8.8 DIN 931 PrtThd Z HCS - 25
38712 - M12-1.75x60mm 8.8 DIN 931 PrtThd Z HCS - 25
38714 - M12-1.75x70mm 8.8 DIN 931 PrtThd Z HCS - 25
40303 - M4-0.7 DIN 934 Z CL8 Hex Nut - 200
40305 - M6-1.0 DIN 934 Z CL8 Hex Nut - 200
40307 - M8-1.25 DIN 934 Z CL8 Hex Nut - 100
40308 - M10-1.5 DIN 934 Z CL8 Hex Nut - 100
40309 - M12-1.75 DIN 934 Z CL8 Hex Nut - 100
40353 - 4mm ID x 9mm OD DIN 125 Z Flat Washer - 200
40355 - 6mm ID x 12.5mm OD DIN 125 Z Flat Washer - 200
40357 - 8.5mm ID x 17mm OD DIN 125 Z Flat Washer - 100
40358 - 10mm ID x 20mm OD DIN 125 Z Flat Washer - 100
40359 - 12mm ID x 24mm OD DIN 125 Z Flat Washer - 100
40379 - M4 DIN 127 Z Split Lock Washer - 200
40381 - M6 DIN 127 Z Split Lock Washer - 200
40383 - M8 DIN 127 Z Split Lock Washer - Pack Qty. 100
40384 - M10 DIN 127 Z Split Lock Washer - Pack Qty. 100
40385 - M12 DIN 127 Z Split Lock Washer - Pack Qty. 100
Catalog:

BBV11, Page 01-319
Related Items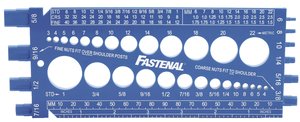 Availability:
Shipping: Leaves Indianapolis warehouse within 1 business day

Availability:
Shipping: Leaves Indianapolis warehouse within 1 business day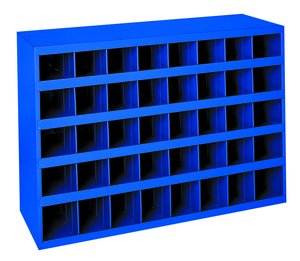 Availability:
Shipping: Leaves Indianapolis warehouse within 1 business day