55 Gallon Drum SPLASH® -20°F Windshield Washer Fluid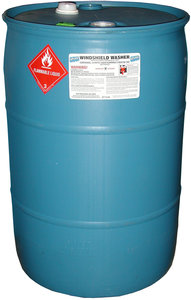 Fastenal Part No. (SKU):

5126649

Manufacturer Part No.:

234555

UNSPSC :

Manufacturer:

Category:
In-stock Alternative Products
Loading products, please wait.
Product Details
Compliance:

CA Prop65:

Y

Color:

Blue

Container Size:

55 gal

Container Type:

Drum

Contract Catalog Item:

Y

Type:

Windshield Washer Fluid

Product Weight:

485 lbs.

Notes:

SPLASH Windshield Washer Fluid is uniquely formulated with special additives to help you SEE SAFELY wherever you choose to drive.

All-season windshield washer fluid
Always cleans streak-free

Compliance:

Not for International Sale. Restricted in the following US States: CA (See Part 0604850), select counties in GA & AZ (See Part 5126643), and TX (See Part 5126644).