L 9-1/2" 4mil Black Nitrile Textured Fingertip N-DEX® NightHawk® Accelerator Free Powder-Free Disposable Glove 50Ct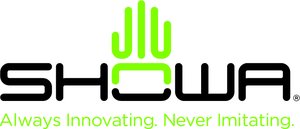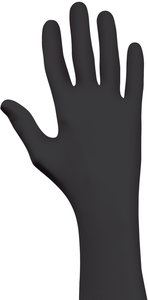 Availability:
Shipping: Leaves Indianapolis warehouse within 24 hours
Fastenal Part No. (SKU):

1009092

Manufacturer Part No.:

7700PFTL

UNSPSC :

Manufacturer:

Category:
In-stock Alternative Products
Loading products, please wait.
Product Details
Compliance:

Application:

Automotive, Electronic Assembly, Laboratory, Law-Enforcement, Security

Canada Specific Item:

Y

Color:

Black

Contract Catalog Item:

Y

Cuff Type:

Rolled

EB Reporting:

Y

Grip Type:

Textured Fingertips

Length:

9-1/2"

Material:

Nitrile

Size:

Large

Specification:

21 CFR

Style:

Accelerator Free

Thickness:

4 mil

Type:

Disposable Glove - Powder Free

Vending Certified:

Y

Web Enabled:

CAN

Product Weight:

0.782 lbs.

Notes:

Best?s NightHawk® disposable Nitrile glove is the newest member of our patentedN-DEX® family of USA Made gloves. NightHawk is free of both NaturalRubber Latex proteins and rubber accelerators making it one of the world?sleast allergenic gloves. The textured fingertips provide excellent grip even in oilyenvironments. NightHawk gloves also feature excellent Electrostatic Dissipativeproperties making it ideal for many electronic applications. Ideal for jobs wherethe going gets messy or the application calls for uncompromising tactile feeland touch, NightHawk is perfect for workers in automotive, electronic assembly,laboratory, law-enforcement and security environments.
Catalog:

BBV11, Page 06-43