COMSV11 0.33 HP 316SS High Flow Straight Centrifugal Pump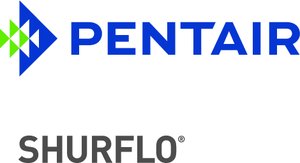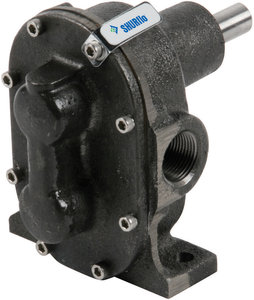 Availability:
Shipping: Email websales@fastenal.com for availability
Fastenal Part No. (SKU):

0474002

Manufacturer Part No.:

C6V

UNSPSC :

Manufacturer:

Category:
In-stock Alternative Products
Loading products, please wait.
Product Details
Application:

Liquid Transfer

Contract Catalog Item:

Y

Flow Rate:

24.8 gpm

Height:

5-1/4"

Length:

6"

Material:

Cast Iron, Steel

Maximum Temperature:

280°F

Maximum Working Pressure:

100 psi

Style:

Pedestal Mount

Type:

Rotary Gear Pump

Product Weight:

9 lbs.

Applications:

BRONZE ? Excellent for water-based fluids. Pumps have 303 stainless steel shafts. They include internal pressure relief valves and include carbon graphite drive shaft bushings. Packing Kevlar™/Teflon™ seal with temperature range of -20° to 210°F. Wet-end parts are constructed from 303 stainless steel, bronze, brass, vellumoid, carbon, graphite, Kevlar™, stainless steel (17-7, 300 series and/or 18-8) and Teflon™.CAST IRON ? Specifically designed for use with oil-based fluids. Not to be used with water-based fluids. Models include steel spur gears with steel shafts, cast iron shaft support, Viton™ lip seals having a temperature range of 32° to 280°F. Wet-end parts are constructed from cast iron, stainless steel (17-7, 300 series and/or 18-8), steel, vellumoid, and Viton™."

Notes:

Shertech self-priming, positive displacement, external rotary gear pumps are ideal for a wide range of light-duty industrial, marine, agricultural, and commercial applications, providing a nearly pulseless flow and are designed specifically for reduced speed operations. Some models include an internal pressure relief valve. Motors are not included. Uses: For use with non-particulate and non-abrasive fluids compatible with pump wet-end construction component materials.

Suction lift to 19.5 ft.
Maximum viscosity of 100,000 SSU at reduced speed (max. input torque of 45 -160 in.-lbs.)
Maximum working pressure - 100 psi
Temperature ranges from -20 to 280¦F
Seals - Viton® lip or Kevlar®/Teflon® packing type
Bushings - Steel or carbon/graphite
Maximum working pressure: 130 psi
Pumps can operate bi-directionally (reversible). In the opposite rotation, the pump pressure relief valve, if equipped, will not function.
Catalog:

BBV11, Page 08-85