50lb Bag U.S. Cold Patch®/Asphalt Road Repair for Potholes & Pavement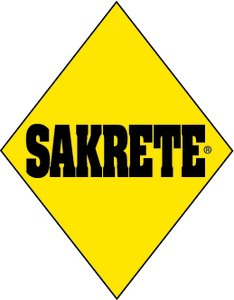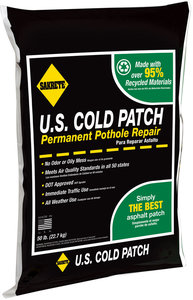 Availability:
Shipping: Leaves Indianapolis warehouse within 1 business day
*This is not a standard fastenal.com product
In-stock Alternative Products
Loading products, please wait.
Product Details
Compliance:

Activation Time:

Immediate

Application:

Asphalt, Concrete

Color:

Black

Container Size:

50 lb

Container Type:

Bag

Style:

Patch

Temperature:

-15°F - 110°F

Type:

Cold Asphalt & Concrete Repair

Product Weight:

50 lbs.

Notes:

A ready-to-use recycled asphalt product for permanently repairing potholes, cracks, and other defects in asphalt and concrete surfaces. Ready for traffic immediately after application. Dry and odorless, long shelf life, contains none of the hazardous volatiles found in typical cold asphalts.  Tests have proven that it is stronger, easier to use, and much safer than comparable products.
Catalog:

BBV11, Page 11-33