Buildex E-Z Mini Drywall Anchor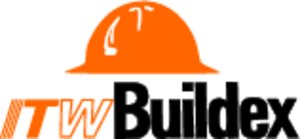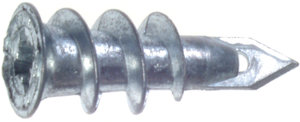 Availability:
Shipping: Leaves Indianapolis warehouse within 24 hours
Fastenal Part No. (SKU):

0123052

Manufacturer Part No.:

5033902

UNSPSC :

Manufacturer:

Category:
In-stock Alternative Products
Loading products, please wait.
Product Details
Compliance:

Anchor Diameter:

7/16"

Canada Specific Item:

Y

Contents:

Anchor Only

Contract Catalog Item:

Y

Drill Size:

1/2"

Finish:

Zinc

Length:

1-1/4"

Material:

Steel

Min Clearance Behind Wall:

1-1/4"

Min Wall Thickness:

3/8"

Minimum Depth:

1"

Screw Size:

#6 - #8

System of Measurement:

Imperial (Inch)

Type:

Self-Drilling Drywall Anchor

Web Enabled:

CAN

Product Weight:

0.82 lbs.

Applications:

Electrical Fixtures. Thermostats. HVAC fixtures. Plumbing fixtures. Bathroom accessories. Shelving and supports. Mirrors. Picture Frames. Brackets. Plaques and awards. Closet organizers. Coat racks. Curtain rods. Signs. Bulletin boards. Control systems. Decorative wall hangings. Office material holders. Smoke detectors. Clocks. Kitchen accessories. Doorbells. Telecommunications equipment. Chalk boards. Remote control boxes."

Notes:

No hole preparation necessary; pre-drills own small precise hole in gypsum wallboard. Replaces plastic plugs and toggles. Deep thread design provides strong engagement in 3/8", 1/2" and 5/8" gypsum wallboard. Installs quickly and easily with a phillips screwdriver or square drive bit. Can be easily backed-out. Low profile head. Single point design for clean cutting installation.
Catalog:

BBV11, Page 01-331